PRECISION GENERATIONS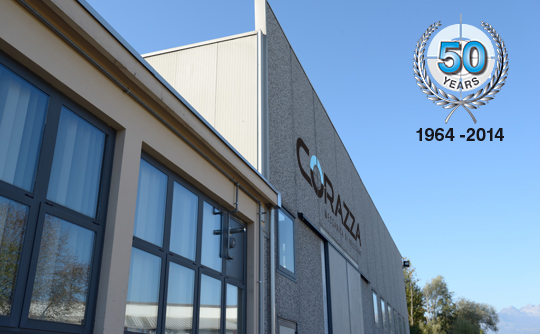 A 50-YEAR-EXPERIENCE IN HIGH PRECISION MACHINING
CORAZZA GIOVANNI SRL is a family company operating since 1964 in the precision mechanical machining . We produce components for several sectors with a high technological content.
All the production processes are carried out using CNC machines.
The production process is managed by a software system which follows each production step.
The quality control management system complies with the requirements of the UNI EN ISO 9001:2008 attested by the RINA
CORAZZA GIOVANNI SRL is a partner reliable for the quality of the machining processes, experience and flexibility.